So here my new collection of Ra Ra-Ah-Ah-Ah Roma Roma-ma Ribbons :P Seriously I went gaga crazy over these pretty ribbons at Take Note gift shop! Ah best gila!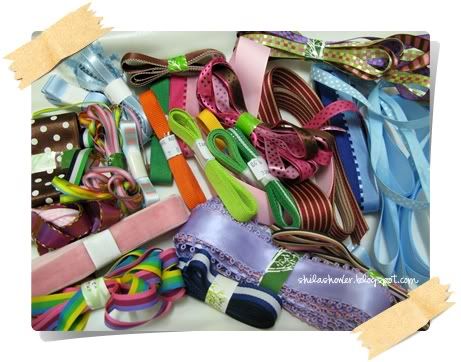 But all thanks to my card-bank-tertinggal because I only had RM100 in my pocket or else I might have bought the entire ribbon collection in that shop. Wait. Minus parking fee (why RM1.60 per hour in Bangsar Shopping Centre? What with the 60 cents eyh?), minus Shell Ron-95, minus Coffee Beans Large Vanilla Latte and Strawberry Shortcake, so that left me with less than RM50 to spend. Ergh! >'__'<
Ok, that was in BSC and now let's see what I bought in One Utama.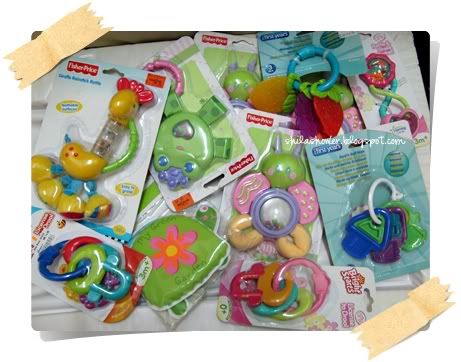 A whole lot of extremely appetizing ingredients for my diaper cakes! My good catch from ToysRus, hehehe... Anyway, you are going to get one of these branded baby rattles if you purchase RM150 (and above) diaper cake from me :)
Hurmm, come to think of it, I always had good luck for spotting pretty good bargains in malls. :P